The essential guide to
value-driven app development

.
You want to deliver an engaging digital experience to every user, right?

You also want your web or mobile app to solve a user's problem and be a credit to your brand. That's why some companies turn to a minimum viable product to stress-test their idea.

But here's the sticking point: what's viable isn't necessarily what's valuable to your users or your business.

And if that's the case, then your minimum viable product will only set you up to fail.


In the latest ebook from Cheesecake Labs, we:
• Explore the threat of the MVP on design and development
• Share our four-phase approach to building value-driven digital products
• Challenge you to question your app development process and buck the status quo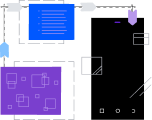 What do you stand to gain

?

A tighter, more strategic and more valuable approach to the software design and development process.

A clear understanding of how value can be achieved throughout the software development life cycle.

A world-class web and mobile app development partner — with 8+ years experience in delivering value.

Top #1 Mobile App Development in LatAm
In 2022, featuring Top #3 since 2016.

Top #2 React Native Development Worldwide
In 2022.

Top #6 Android App Development Worldwide
In 2022.

Top Tech Companies to Work in Brazil
5 years in a row - since 2017

Forbes Technology Council Ofical Member
In 2021.

Fast-growing Scale Up company by Endeavor
In 2019, mentored by Deloitte's Director and Consultant.
Cheesecake Labs is specialist in software design and engineering, offering complete services to deliver delightful software solutions.

We can handle your entire project from start to finish, or collaborate with your product team on a continuous engagement with a dedicated team of experts.

There's no project too big and no user need too challenging. We've delivered 200+ value-driven web and mobile apps, so you know you're in safe hands.

Let's ditch the minimum viable product for your business and embrace value-driven app development together.